August 03, 2017
[3 August 2017, Hong Kong] Advanced Card Systems Holdings Limited ('ACS" or the 'Company"; collectively with its subsidiaries, the 'Group"; stock code: 2086) is pleased to announce that its proposed change of company name to HNA Technology Investments Holdings Limited has been approved by shareholders at an extraordinary general meeting held today.
The Company announced previously that it proposed to change the English name of the Company from 'Advanced Card Systems Holdings Limited" to 'HNA Technology Investments Holdings Limited" and to adopt the dual foreign name in Chinese of the Company '海航科技投資控股有限公司" to replace its existing Chinese name '龍傑智能卡控股有限公司" which had been used for identification purpose only.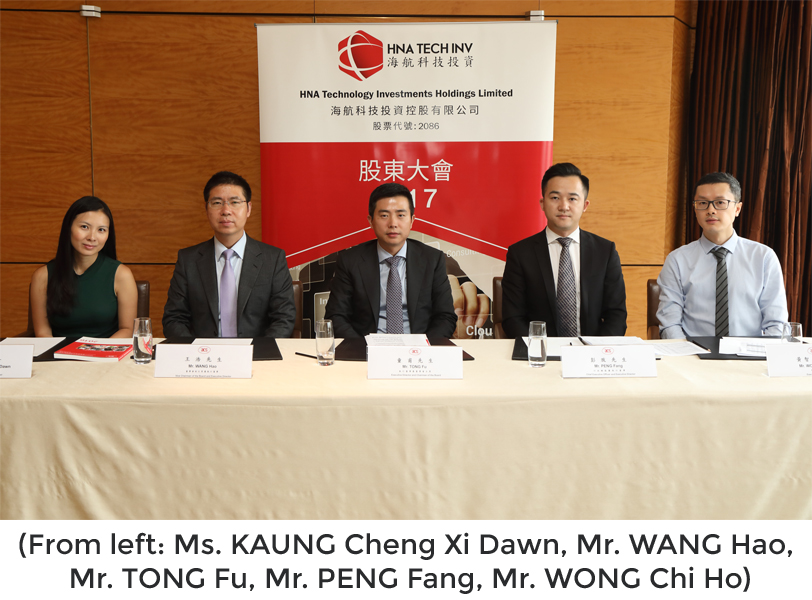 Commenting on the change of company name, Mr. TONG Fu, Executive Director and Chairman of the Board, said, 'In January 2017, the Group underwent a reorganisation of its shareholder structure with the introduction of HNA Technology Group Co., Ltd., a PRC-based company focusing on investment and innovation centred on technology. The change of company name will better reflect the recent change of control of the Company, and provide the Company with a more appropriate corporate image and identity which will benefit our future business development and is in the best interests of the Company and its shareholders as a whole."
Mr. Tong continued, 'ACS is one of the world's leading smart card reader suppliers and has succeeded in expanding its End-to-End solution market in recent years. With its well-established businesses in technology, the new shareholder is expected to further enhance the Group's highly recognised marketing capabilities by bringing abundant resources in its expertise, capital and other aspects. Looking ahead, the Group would like to develop and engage in the business of investment in and asset management of technology related business, with a view to drawing the synergies between two companies. We are committed to building the Company into HNA Technology Group's listing flagship of technology in Hong Kong, thereby maximising shareholder value."